Sommerville
Fiona has become too fat and needs to go on a diet, but daily coffee and cake with Kiko and regular visits to her doting aunt Dotty will not make this easy. Personal trainer Jason is very persuasive, but then best friend Tom seems to prefer larger girls. Which way should she go and is exercise really her thing?

This 90 minute long picture animation has been written and produced by the owners of Fantasy Feeder specially for the feederism community, using 3D software to create the images and animations, and professional voice actors to play the characters - Be sure to view the trailer.
Watch all 6 episodes (90 mins) exclusively on Fantasy Feeder.
| | |
| --- | --- |
| Subtotal: | $29.94 |
| Discount: | $0.00 |
| Total: | $29.94 |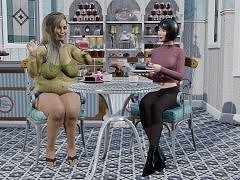 Sommerville Episode 1 - Fionas Diet
Fiona is anxious about going to the gym, but her mother is absolutely insistant. Kiko is more upbeat, 'perhaps she'll meet a hunky young guy while she's there'. Meanwhile Tom is back from the army, but strangly doesn't look that fit for an ex-paratrooper.
Sommerville Episode 2 - The Starlight Club
It's salad for every meal at home, but plenty of tea and cakes for Fiona at Dottie's house. Tom and Yuki both want girlfriends and a night at the Starlight Club looks promising, but beauty proves to be in the eye of the beholder.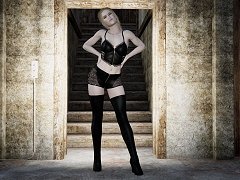 Sommerville Episode 3 - Toms Dinner Date
All dressed up and ready to go, Tom is off for a dinner date with Sarah, while Fiona sets off for a 'private session' with the gym manager Jason. However, all is not as it seems on their arrival.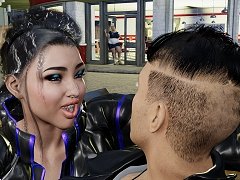 Sommerville Episode 4 - Sadies Revenge
Zoe has finally seduced Jason into a date at the drive-in, but finds herself in a sticky situation after making fun of the waitress. Fiona has lost Tom's dog Bonzo, who's now been adopted by a grumpy old man. Will they ever get Bonzo back?
Sommerville Episode 5 - Stuck
They'll have to organize a break-in to get Bonzo back, and with Tom's military training what could go wrong? Fiona's exercise regime has deteriated into spa days, the diet's not quite going according to plan.
Sommerville Episode 6 - Betrayal
A day in the pool at Jason's parents house seems like a great opportunity for a work out - perhaps in more ways than one. However, Fiona has already arranged a date with Tom at an all-you-can-eat restaurant, and he may not be too happy if he happens to find out.